School Bus Service
HQIS provides morning, half-day, and afternoon bus service for HQIS students. Please fill out the Bus Application Form and have it submitted it to the Admissions Office to apply for the bus service. Our buses stop only at pre-arranged drop-off and pick-up locations. Any change of schedule or route will be facilitated through the Admissions Office. Contact the Admissions Office at 62683121 or 62682074 with any issues and questions related to bus transportation.
Lunch and Snacks
HQIS provides morning snack, lunch, and afternoon snack to all HQIS students. The food is prepared and cooked by the school kitchen. The Menu is healthy, nutritious, and designed to meet the daily nutrient requirements of active children. HQIS will not provide or prepare any food containing nuts or shellfish. To promote healthy eating habits, no carbonated drinks will be offered to HQIS students.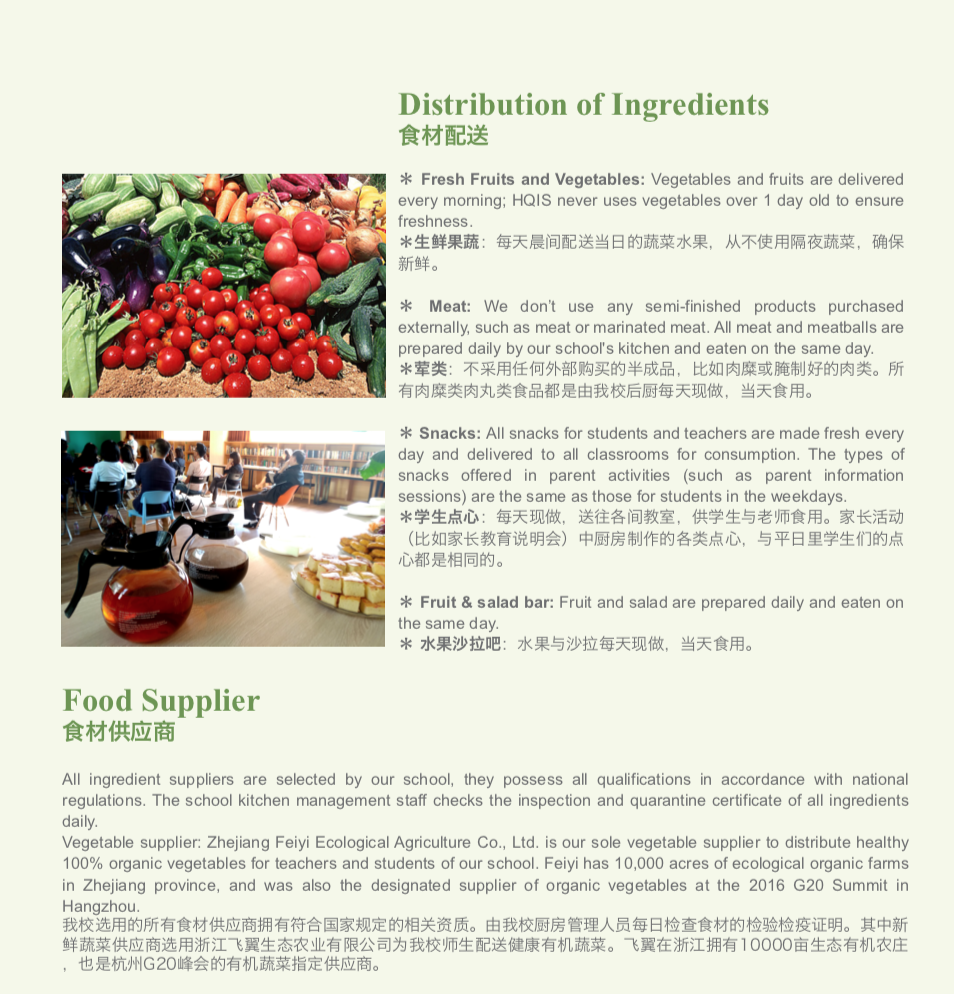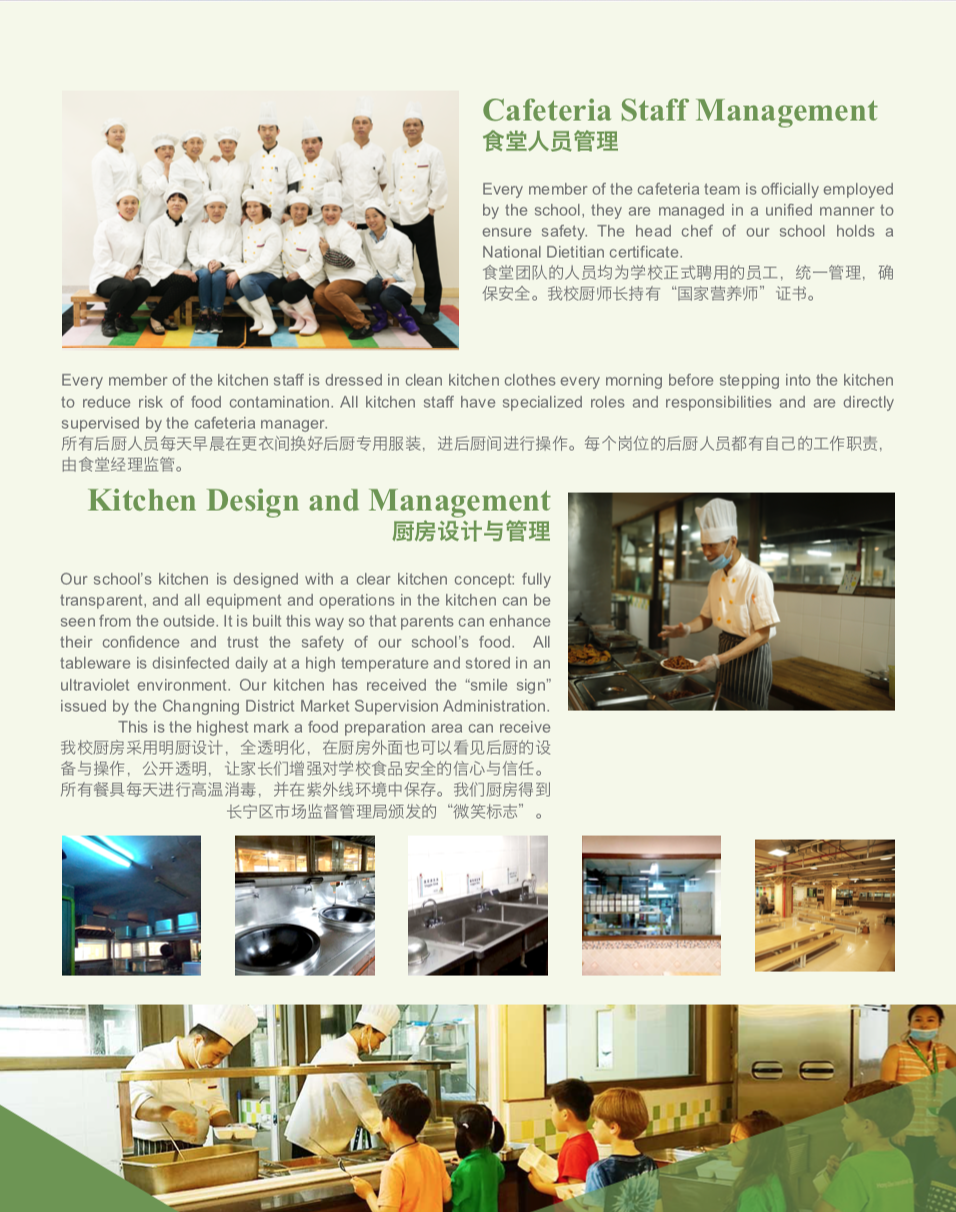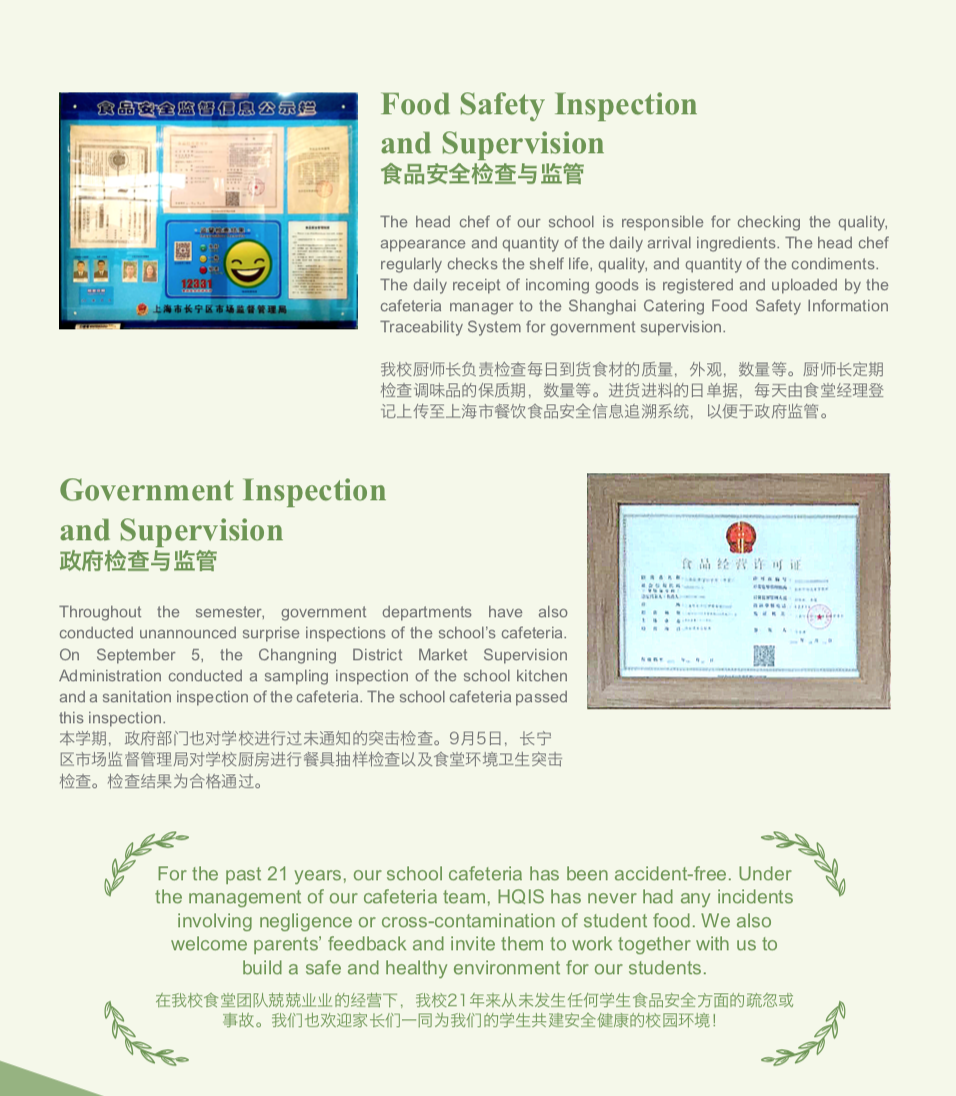 School Clinic
HQIS has a full time nurse in the school clinic during school hours. If a student is not feeling well while at school, the teacher will send the child to the clinic and the nurse will perform an initial observation of him/her. The parent will be called to pick up the child if the nurse finds that student is not suitable to stay in the school because of a potential sickness. The HQIS school nurse will also administer students' prescribed medications. Prescribed medications will only be administered upon the submission and completion of the Medication Authorization Form by the students' parent or guardian.