Mission and Values
Welcome to Shanghai Hong Qiao International School (HQIS), and thank you for your interest in one of the most established and ambitious international schools in Shanghai.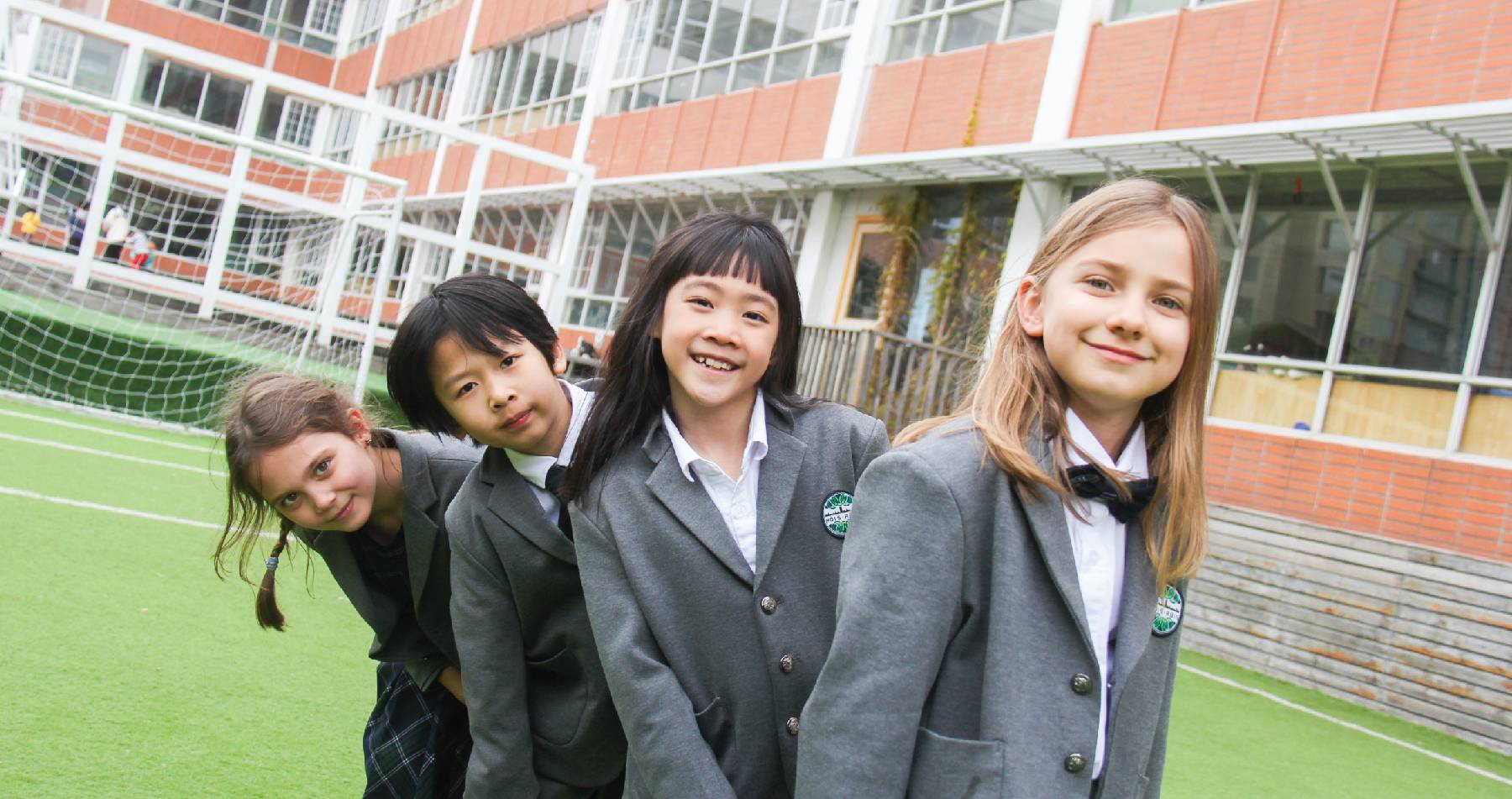 Our Mission:



"HQIS pursues and promotes academic rigor, 21st-century skills, and a living environment to empower students who are guardians of the planet and ambassadors to the local and global community by leading with their hearts, achieving with their minds, and growing in knowledge and skills."


Our Vision:


At Hong Qiao International School, students learn through engagement, personal attention, and a wide range of educational experiences. Our goal is to prepare our students to succeed at prestigious universities, acquire vital life skills for both the world of work and life as an inspired global citizen. We firmly believe that academic rigor, skill-based experiences, and a passion for learning go hand in hand.
To succeed in higher education and in the future workplace students need key 21st Century Skills. Three of these are identified as communication, creativity, and collaboration, which are learned through practice and action. As a school modeling 21st Century education, HQIS employs instructional methods that support active and engaged learning.
Environmental awareness and action are essential to the future of our world. It is the vision of Hong Qiao International School that our students recognize their personal place in the world community, recognize the future challenges of mankind in protecting the environment, and their role in promoting sustainable development.
Global Respectful Empowered Engaged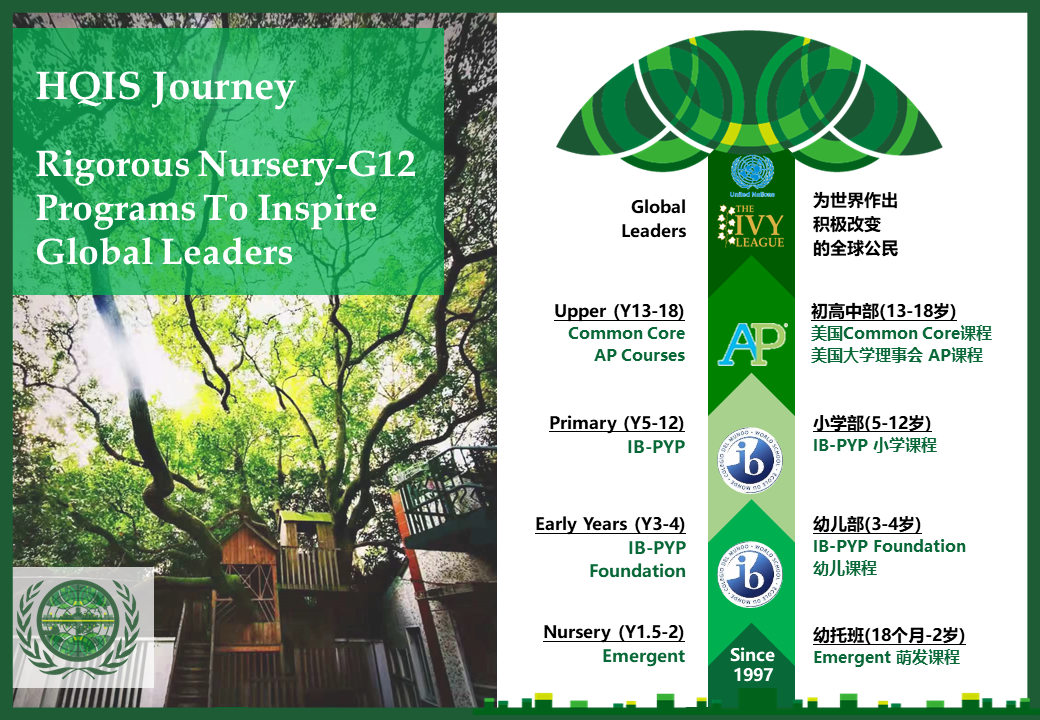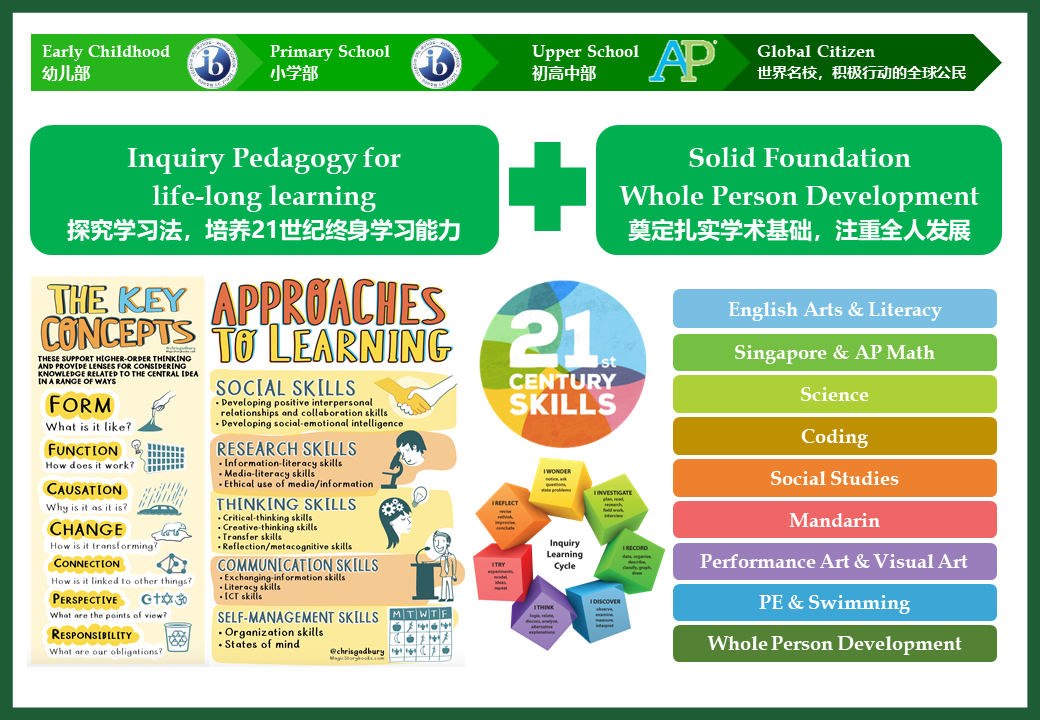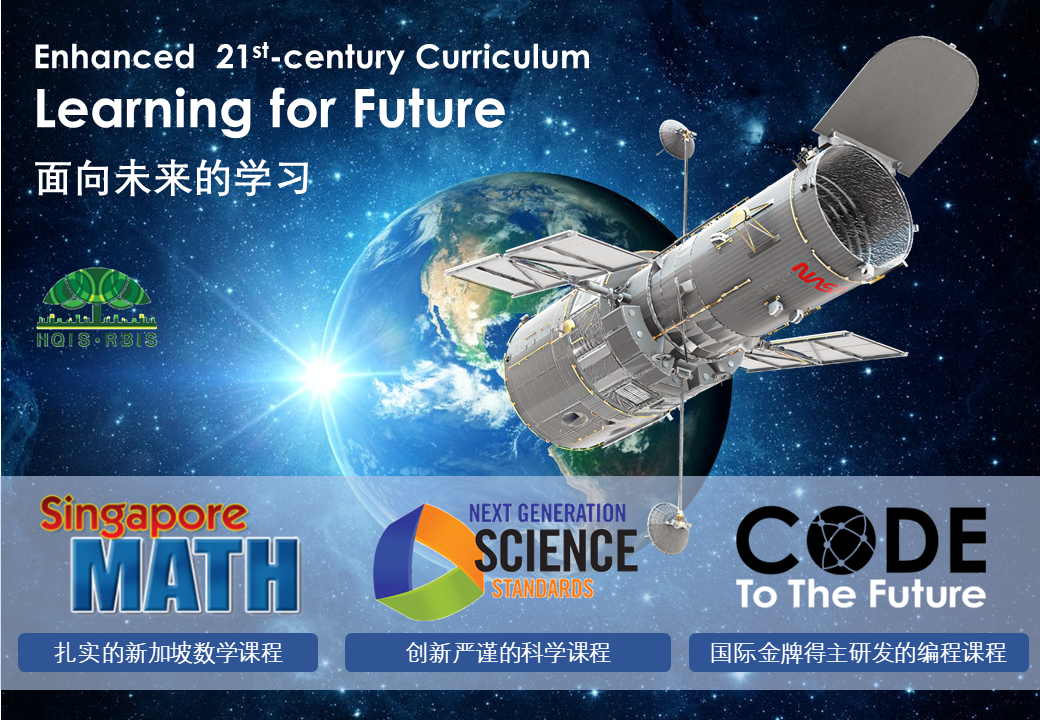 Contact US
218 South Yi Li Road (Close to Lanbaoshi Road)
Shanghai, China 201103
伊犁南路218号(近蓝宝石路)
Phone: +8621 62689773 / 62682074-101 (한국어 상담 For Korean Families)
Email: admissions@hqis.org
Outreach: marketing@hqis.org

Stay Connected